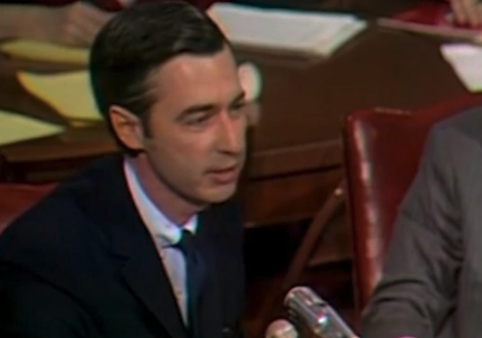 This is the video and congressional record of Mr. Roger's inviting the US Government to participate in neighborhood expressions of care throughout the nation. He also suggests some childrens songs to help address "What do you do with the mad that you feel?" during height of the Vietnam War.
Video:
MetroFocus | MISTER ROGERS GOES TO WASHINGTON | Season 2019 In 1969, Fred Rogers brought his neighborhood's…

Note that I have been looking for this philisophical statement for many years, and have included it within it's own post.